Ok I admit it! I love spinning lumpy bumpy thick and thin, squishible, fluff balls of yummy yarn. Or any yarn for that matter, as long as I can feel the fibres through my finger tips.
I've been thinking alot recently about WHY I love spinning.
I think it comes down to a love of knitting, which gripped me when I was a teenager and gave me my obsession for textiles and design. I picked up my first ball of rainbow acrylic 4ply when I was 14, and instantly I was struck with this lust for yarn- It wasn't necessarily about the knitting in the beginning, but the overwhelming sense of possibility and free creativity that this yarn represented to me. I never made anything with it, but kept it to look at and to knit a few lines of knotted, holey garter stitch- I was totally in love and thrilled to the core. I think spinning holds this same excitement for me- the idea that I can create anything, any colour, texture or amount- but I also love the free organic nature of spinning- where you can let the fibres tell you what to do and how it want's to be spun.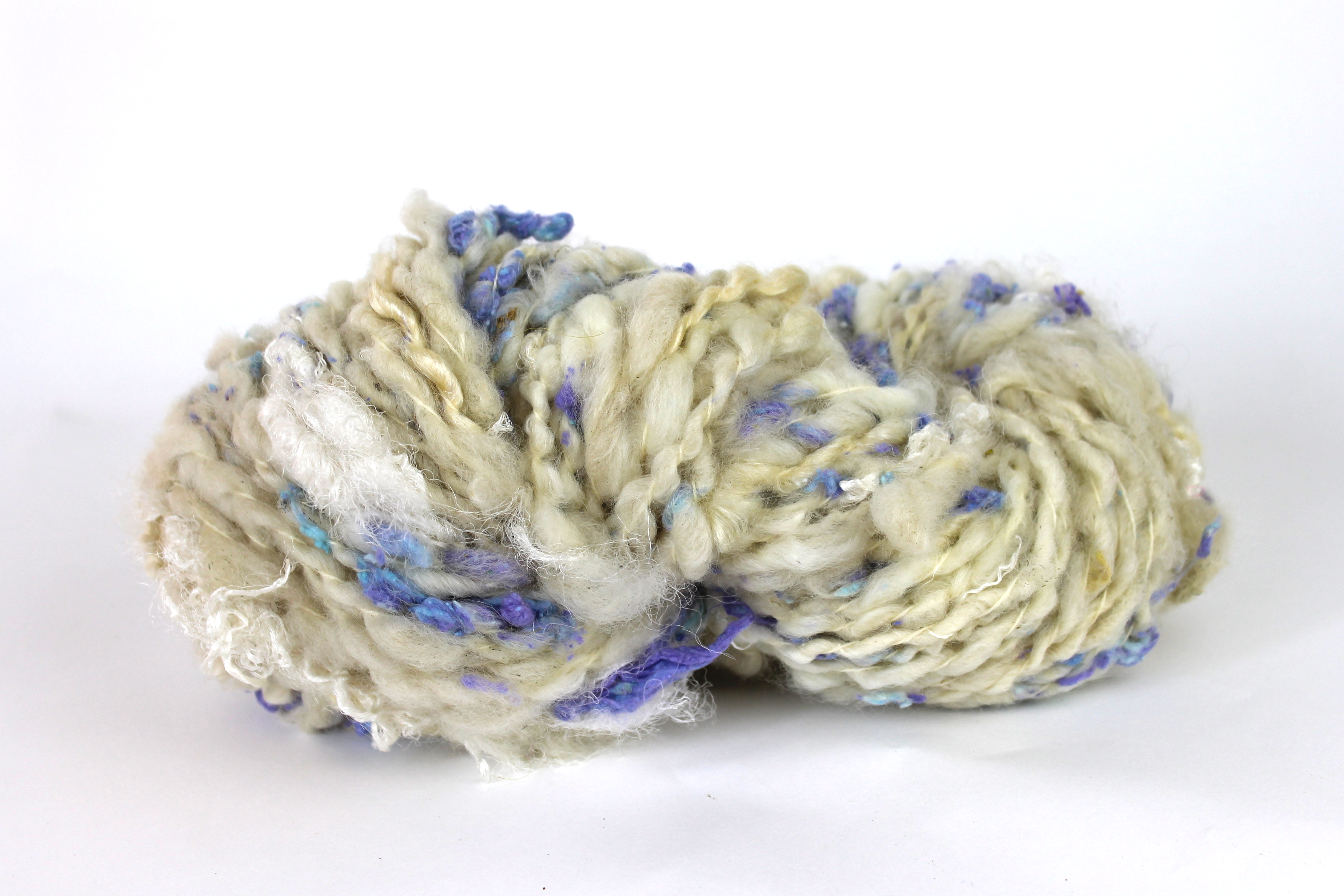 I love the satisfaction of making something from nothing- from a sheep in a field, to the dye pot, to the carder to the wheel or spindle.
It is calming and addictive at the same time. I always have a spindle or two on the go next to the kettle or in my handbag to whip out when there is a few minutes to play!
When I'm spinning a yarn, i'm constantly trying to better myself with every twist of fibre, constantly enjoying the colours interplay and surprise me.